Number Line - Construction and Location of Integers
This is the first solution you will find online due to the fact that emails do not really allow for graphics, if they are read as non-html messages. So, from here on out all the solutions will be found in this section.
Section 1.2 - Here is the solution for the problems that were sent pertaining to the number line and location of specific points.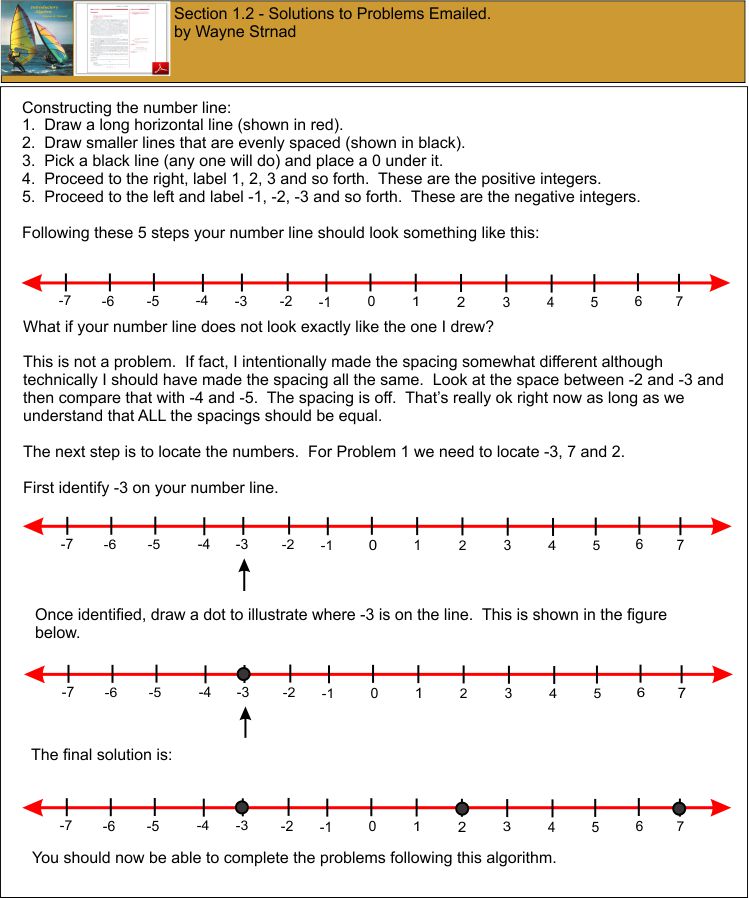 To view a complete list of the sections available, click on Section Index.